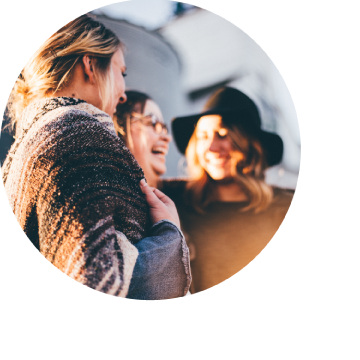 Reviews
"Nadia's customer service and professional skills are outstanding, she is very competent, patient and I would recommend her to anybody.
Besides being extremely prepared, she is punctual, trustworthy, and precise. It has been a pleasure working with her. Her patience is infinite, especially in the difficult moments for us entrepreneurs, and her problem solving skills are always quick and prompt.
I could not ask for better assistance to manage my social media."
Giulia Centemeri
Equilibrium Academy
"Nadia has been a great 'find' for us and has improved everything about our website and the volume of traffic we receive.
She is always striving to improve and never sits still. I would thoroughly recommend her service."
David Gowen
"Nadia has helped us enormously with the running of the website – I never realised there was so much involved but she has taken the stress away.
She is always recommending things to do, ideas to help with more viewers and social media.
Wish we had come to you years ago! Thank you"
Lorraine Orford-Gowen
"Very pleased with Salty Lavender's performance. They did an excellent job at drawing up a Marketing and Advertising plan/strategy.
We saw our social media presence skyrocket in a very short space of time. They create digital content that is perfectly geared towards the target audience.
Excellent company that provides the highest levels of professionalism and commitment. Extremely responsive.
Would definitely recommend it to anyone who needs marketing services. 5 stars!!"
Bruno Cruz
Yhome
"We hired Salty Lavender to implement a communication strategy that would get us the boost we needed to get our operations off the ground.
Although we haven't worked with them for long, the partnership between us and Salty Lavender has already reached some noteworthy milestones – we now have an online presence!
Very positive experience overall."
Patrícia Costa
Golden Visa Portugal Investments
"Nádia is a very interesting person to work with, not only because of the work she does but also because of how proactive she is.
Doing the bare minimum is never enough, and she's well aware that solutions must be found to really get results and challenge clients.
I highly recommend this partnership :)"
Roberto Francisco
CEO da Barbudos.pt
"I hired Nádia at Salty Lavender's Services because I wanted to set up a social media page to promote my brand and was really struggling with getting it going.
Nádia designed a logo that reflected my business and put together the entire design and looks of both pages (Facebook and Instagram).
She then continued to give me guidelines and tips to follow when I took over the pages myself, which was my end goal. I would undoubtedly recommend her services.
Whenever I struggled after we were no longer working together, she would still always help me straight away.
Salty Lavender is, without a doubt, a company I will always be happy to recommend."
Carla Cavaco
Carla Cavaco – Terapeuta da Fala
"5-star work with excellent support! I highly recommend them without hesitation!"
Daniel Jacó
South Boutique Gym
"We've been delighted with all the work done by Salty Lavender.
We had neither the knowledge nor willingness necessary to invest in our social networks, but with Nádia's help, we've been able to take steps towards improving our online presence.
The service provided is excellent and moulded to each client's needs, making it a definite asset to any business!"
Daniela Pires
H&P Furniture and Decor